Dan is continuously working as a solo artist, a singer-songwriter who is currently adding the finishing touches to his forthcoming EP titled 'Two Finger Blues'.
This collection of songs came directly out of a nasty accident which resulted in the partial amputation of the two middle fingers on his left hand. For nearly a year it was only possible to play first the first and fourth fingers, hence the title, Two Finger Blues.
Aside from this project, Dan is proud and excited to have been working alongside a local film production company as a songwriter as part of the soundtrack to a documentary film following the adventure of extreme athlete Jonas Deichmann as he attempts the first ever 'Triathlon Around The World'.
For more details see the links under the Music tab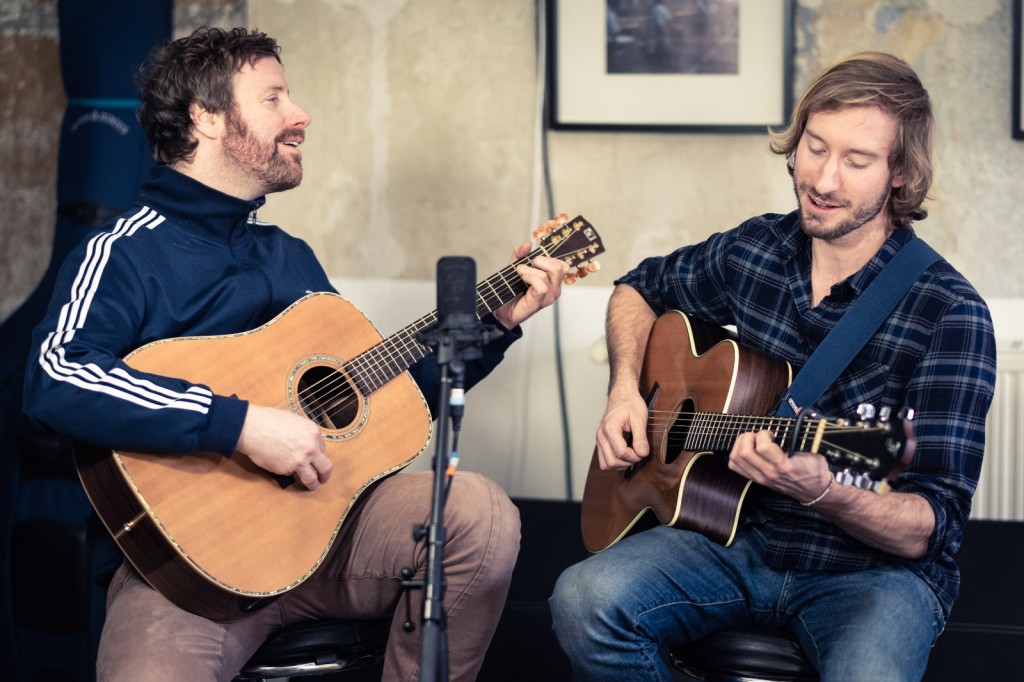 In September 2018 Dan began collaborating with New York musician Steve Voltz and soon after, their acoustic duo project 'Riley & Voltz' was formed. They recorded and released their debut self titled EP during the summer of 2020.
Prior to this they had been out on the road in Germany, Ireland and England and have amassed a huge repertoire of tasteful cover songs as well as an impressive collection of original material. They are currently working on a new collection of songs which will ultimately shape their first album.
To find out more or to listen to their EP then check out the links on the Music Tab.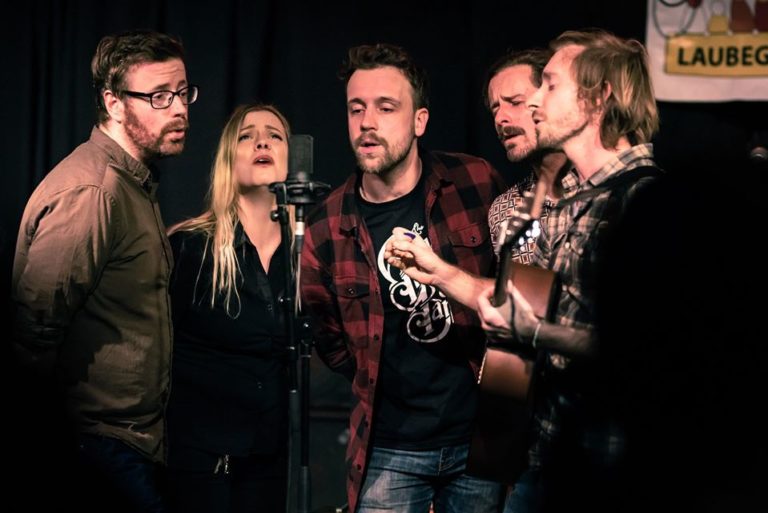 Dan is a member of 'The Shampoo Nightingales' who are a five-piece vocal group. Put together with local Dresden musicians, Tini Bot, Steve Voltz, Adrian Röbisch and Tobias Orobko, they decided to collaborate on this project after sharing the stage numerous times at a regular Charity/Benefit concert 'Shampoo Shows' through which money is raised for various charities helping the refugee crisis, problems in Syria and beyond.
It seemed appropriate for the group to be named after the event which brought them together.
All photos credited and copyrighted Björn Kadenbach